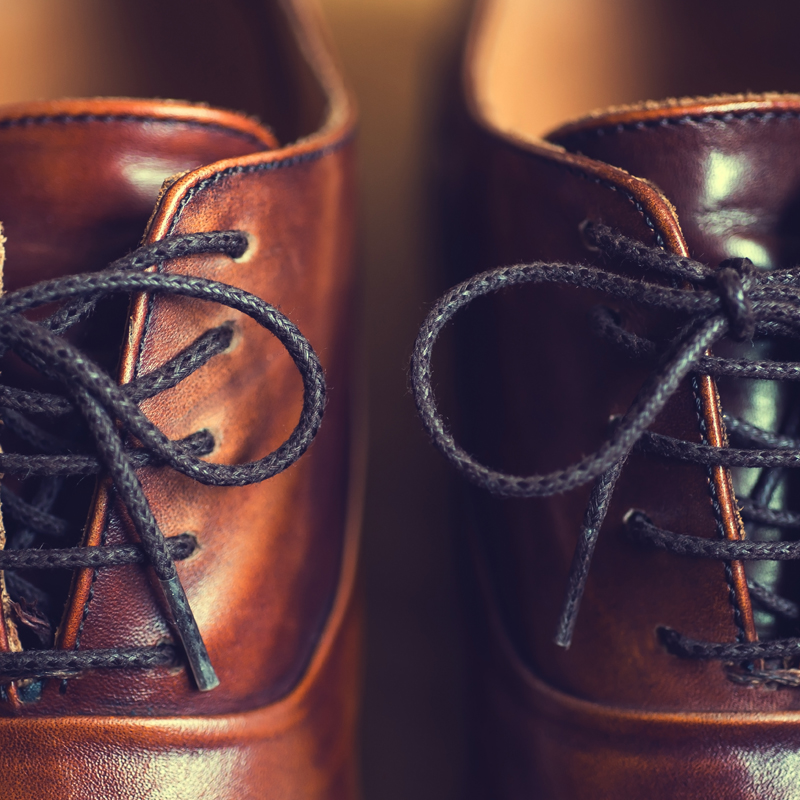 Can You Wear a Brown Shoe with a Black Suit?
Brown shoes and black suits used to be a fashion faux pas but with the right colors and design, it's actually a great look when you pull it off and for some weddings and events it's actually the preferred look.
Let's start with the look itself. Black suits and black shoes work well together because they don't contrast so previously when someone wore brown, it looked really out of place. However the right shade of brown can actually enhance the look instead of taking away from it. A light shade of brown or any tan shoe should never be worn with a black suit so you'll always want to look at darker colors especially ones like the shoes in the featured image where you have a little bit of orange that pops when polished. Multi-colored brown shoes can work as well so long as the vast majority of the colors are dark brown with some lighter tones for a little pop.
The second thing you'll want to consider is how your brown shoes will pair with the overall look. Considering the color is going to pop, we generally recommend going with lower profile accessories and not adding anything too bold in terms of colors and patterns. Simplicity in both accessory style and color from white and neutral necktie and pocket square colors to dark colored socks should provide a solid look that lets you properly pull off brown shoes with a black suit.