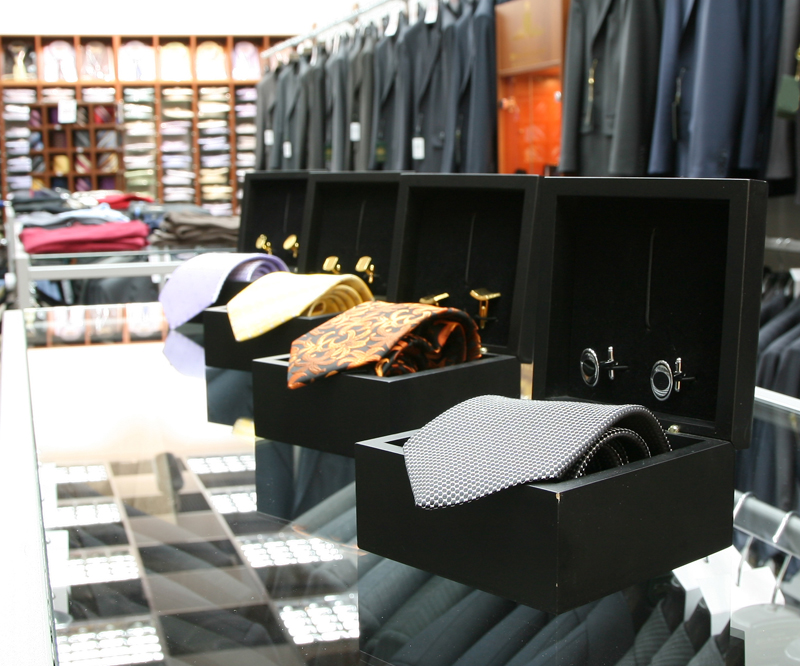 Accessorizing for a Navy Blue Tuxedo
Navy blue tuxedos have become an increasingly popular choice for grooms as they look to go beyond the classic black suit. Any navy blue suit will certainly draw attention and when it's properly styled and accessorized, it can provide a head turning look that is both formal and modern.
Here's our guide on how to accessorize any navy blue suit:
Traditional vs Modern
If you want to go with a more traditional look then we recommend choosing a classic tuxedo shirt that will pair and contrast well with the blue fabric. For men looking to go more modern we recommend a French cuff dress shirt because it provides a much more seamless look.
Choosing Your Shoes
Brown shoes can be difficult to pair with a black suit but they pair incredibly well with navy blue and you can choose a variety of shades. Loafers go incredibly well with this look and for the very bold you can even go without socks to really make the look standout.
Bold Decisions
The versatility of this look means you can introduce more colors or you don't need to match all 3 pieces. In fact you can choose a different colored vest under the jacket to really make the look pop along with lighter colored accessories. The colors and style give you a lot more freedom to experiment with finding the right look.
Whether you're looking for a more traditional suit or something modern, the team at Dolce Vita Suits can find the right look and style that fits you. Simply come by any of our locations we'll be happy to get you suited up.